Pontoon Rental
Pick Up Address
Ox-Bo Marine LLC
Located on Lake Sinissippi
N5350 Club Grounds Rd, Juneau, WI
920-386-0175
Pick Up Time
Pickup times are selected in your reservation and are FIRM on the date of your rental. If you are late, you will forfeit your rental.
Return Time
Return time is 6 pm on the date of your full-day rental.
Cancellation Policy
More than 24 hour notice – full amount minus $50 for admin fee. Less than 24 hour notice or no show – no refunds.
Gas
Gas is included in the price of your rental.
Damages
You are responsible for any and all damage done to the boat during your rental time. Two of the most common damages are prop and scratching from not tying up the pontoon properly.
Weather Policy
If it is considered safe boating conditions, but not a perfect day, it is still the day you choose (over cast, drizzle or spotty showers). Down pour, lightning or high winds – these are considered not safe and we will reschedule to another day if available for both parties.
Safety Requirements & Equipment
You must be at least 25 years of age to rent a pontoon. If you were born after January 1, 1989, Wisconsin law requires that you complete a Boaters's Safety Course to legally operate a boat. You will be required to present your boaters education certificate in order to rent a pontoon. For class info visit: https://dnr.wisconsin.gov/education/outdoorskills/safetyeducation.
We provide all required safety equipment with each rental; 12 adult PFD's, 1 Child/Youth PFD's, 1 Infant PFD, dock lines, bumpers, 2 anchors, first aid kit. If you have any special requests or requirements, please let us know before the day of your rental.
Rental Rates
4 Hour Rental $250 (available Monday – Thursday, not available on holiday's.)
1 Day - $350
2 Day - $700
3 Days - $1050
4 Days - $1400
5 Days - $1750
6 Days - $2100
7 Days - $2450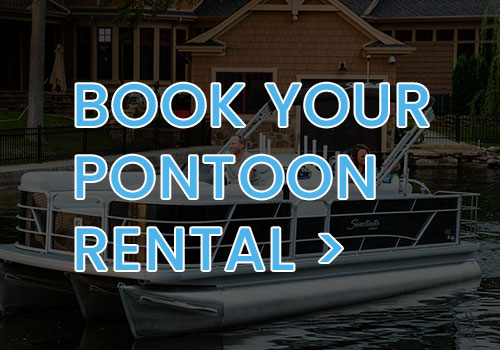 ---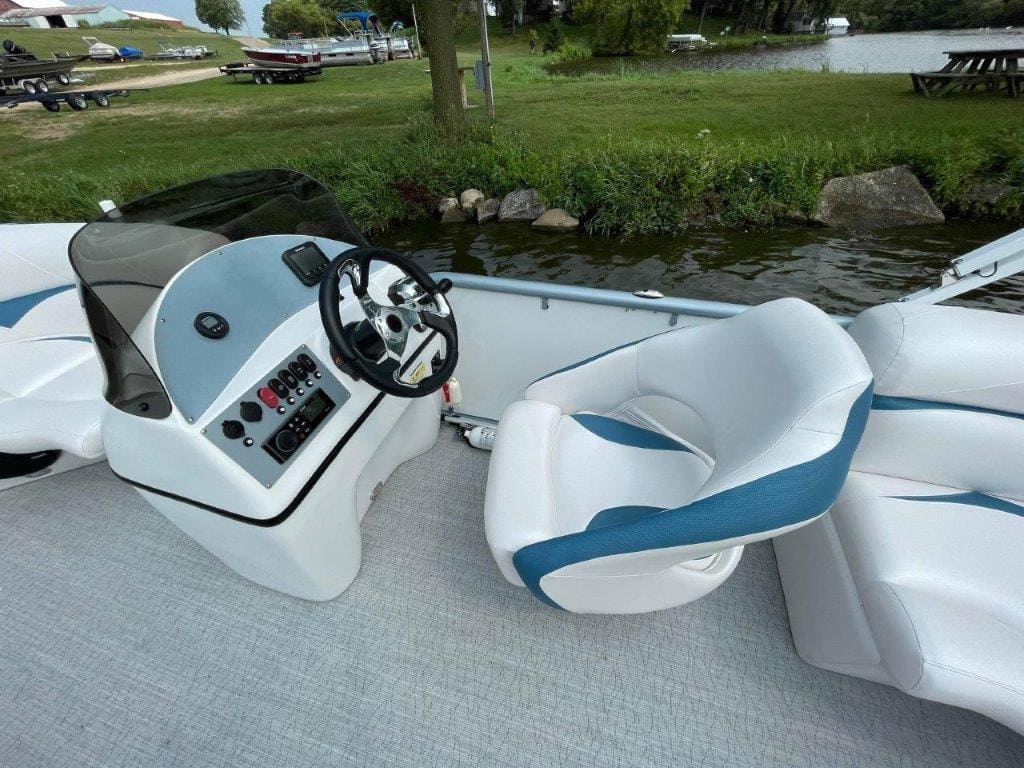 ---